Best things to do and see in Koh Lanta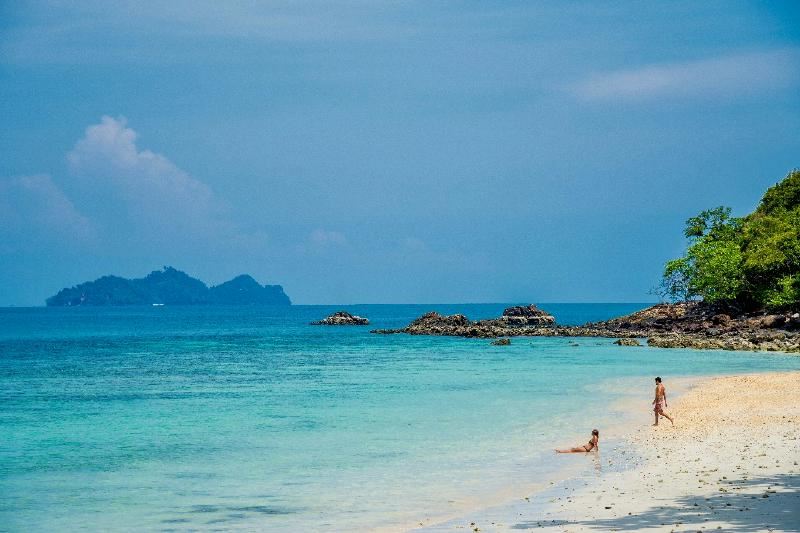 If you've ever been to Thailand, you know that there are a ton of things to see and do. But what if we narrow it down for you? In this article, we will explore amazing things you shouldn't miss if you find yourself in Koh Lanta. From beaches to jungle trekking and even shopping, there's something for everyone on this beautiful Thai island. So read on and start planning your trip!
Koh Lanta is one of the most popular islands in southern Thailand, especially with families with young children, and of course, with divers. With its white sand beaches, crystal clear waters and lush tropical vegetation, it offers an idyllic setting for a relaxing beach holiday.
Most people come to enjoy the laid back and cozy atmosphere, not the crowds, parties or dancing. There are plenty of activities to do on this amazing island. We have compiled a list of some of the things you should not miss in Koh Lanta.
Things to do on Koh Lanta
Relax on the Beach
Koh Lanta has many beaches of all kinds, from those with restaurants right down to the quiet, secluded ones.
Long beach has the soft golden sands stretch to the horizon and lively resorts, funky bars, and restaurants run along the beach. The beach gently slopes towards the sea where the water goes deep very quickly creating the perfect place to swim on a hot day.
Relax Beach Bay is certainly one of the top beaches. You feel the real hippie flair and you can enjoy soft sand and beautiful crystal-clear water. Here it is popular with families and small kids.
Kantiang Beach has incredibly beautiful beach scenery. The white sand beach stretches over a length of 2 kilometers. Bakantiang Beach even has the top hotel Pimalai Resort & Spa on the island. This is what you've probably dreamed of when looking for a luxury stay on the Koh Lanta beaches!
Bamboo Beach (Mai Phai Bay) is located at almost the southernmost tip of Koh Lanta. It is far away from the hustle and bustle and is therefore a nice beach if you are looking for peace and relaxation. The sea is wonderfully clear but water shoes are handy because there are rocks as well. Bamboo Beach is one of the few beaches where you can snorkel in the dry season.
Go snorkeling and Diving
If you're looking for a more active beach day, there are plenty of options for that as well. Many of the beaches have excellent snorkeling and diving, so you can explore the colorful underwater world. Or, if you prefer to stay on dry land, try your hand at stand-up paddle boarding or kayaking.
About 30 kms south from Koh Lanta, there are 2 famous islands, Koh Rok Nai and Koh Rok Nok. The Rok Islands are a must visit. Small, rugged and mostly unspoilt, they're home to an impressive coral reef system, pristine white-sand beaches, a small ranger's station, a restaurant and very little else.
4 Island Tour trip takes in the nearby islands of Koh Muk, Koh Cheuk, Koh Waen, Koh Kradan, and Koh Ngai in a one-day trip. The Emerald Cave or 'Tham Morakot' is usually the highlight of the day. You can swim through an underwater tunnel of 80 meters and emerge into an incredible secret lagoon with a sandy beach and cliffs all around.
The most popular spot for divers is Koh Haa (Five Islands). It has a small, sandy beach and a shallow bay. Koh Haa is a great place for snorkeling or to kayak between the islands. Three of the islands in this group form a beautiful sheltered lagoon with a shallow sandy bottom at 4-6 meters. This makes Koh Haa a perfect location for a scuba diving course because of the amazing coral formations and the famous cave. Don't forget to look out for dolphins which are often sighted here, and sometimes you may also see whales.
Enjoy mangrove walk
Koh Lanta's northeast east coast at the Thung Yee Pheng mangrove forest provides a worthwhile break from the beaches. At the edge of the water, a bridge welcomes you and on the other side, there is a path going through the mangroves. You can spend around 15 minutes exploring the mangrove on your own, then jump into a boat to go through small canals sneaking into the mangrove. Here there is a huge ecosystem with unusual wildlife to be spotted
Hike to Khao Mai Kaew Cave
It is located in the center of the island. It takes around 20 minutes through the jungle to reach the cave. The exhilarating trek to the Khao Mai Kaew Cave is complete with ladders, small openings that you must push and crawl through and even thrilling bamboo bridges. Once you are there, you can find a dark, muddy and slippery path inside. When you are inside the cave, you can find a refreshing cool pool, along with formations of stalactite and stalagmite.
Hike to Khlong Chak Waterfall
Here you will discover the beauty of the Koh Lanta jungle. Follow the pathway along a small stream. This waterfall is small and seasonal and is tucked within a verdant tropical rainforest, with a moderate hiking path leading to it. Be aware if you are visiting in the dry season the waterfall won't be as impressive as it is during the wet season.
Watch a movie under the stars Lanta Cinema
Located in Khlong Dao, the new outdoor Lanta Cinema invites movie-lovers to see the movies under the stars. There is a bar for cocktails, other drinks, obligatory popcorn and other snacks.
Work while on holiday at Koh Hub
For digital nomads, Koh Lanta offers a huge co-working space. Koh Hub is located near Long Beach on the West coast of the island. Shop at the Local Markets
Shopping
Koh Lanta is filled with local markets that are perfect for finding souvenirs, gifts, and groceries. The markets are open every day and offer a variety of goods at great prices. Be sure to bargain with the vendors to get the best deal possible.
Some of the markets you won't want to miss include:
–Old town market: This market is located in the Old Town district and offers a mix of souvenirs, clothes, and food.
–Klong Dao Market: This market is located on Klong Dao Beach and specializes in fresh seafood. You can find everything from fish to squid to crabs.
–Ban Saladan Market: This market is located in Ban Saladan and offers a mix of clothing, souvenirs, and household goods.
Food and drink
Koh Lanta has many types of restaurants and places to eat with a wide range of cuisine from authentic (southern) Thai food to pizza, budgers, seafood, noodles, bakery.
If you look for authentic southern Thai food, Shine Talay restaurant is located in the old town area. Everyday they serve fresh seafood and authentic spicy Thai cuisine. If you love casual and sharing dining with the stunning view and magic sunset, Malee Highland Dining will not disappoint you. Here it is full of flavors of dishes where modern bistro meets traditional Thai food. Lena Stålhammar is an executive chef. For the past 14 years, she has "lived and worked" at Drakamöllan Gårdshotell in Österlen, Sweden, where she is a co-owner and a manager. She also worked at the 7-star Burj Al Arab. The trendy bar and restaurant by the beach side at Rak-Talay Beach Bar & Restaurant, located at the luxury Pimalai Resort, is not to miss. You can enjoy a great selection of fresh seafood that can be prepared in Thai style or western
When is the best time to visit Koh Lanta?
The best time to visit Koh Lanta is from January to April during the dry season. The temperature ranges between 25 to 32 degrees Celcius all round the year. The wet season from May to December is not a good time to visit the island as everything will be closed due to heavy rainfall.
How to get there
Travelers can travel to Krabi and take an hour boat ride from Chao Fa Pier in Krabi Town. TUI offers direct flights to Krabi from 5 December to 10 April 2023 every week from Stockholm, Gothenburg, Luleå, Copenhagen, Helsinki, and Oslo.
Conclusion
Koh Lanta is a beautiful island off the coast of Thailand and there are plenty of things to do there. From exploring the beaches and jungle to going on snorkeling and diving trips, there is something for everyone. We hope our list has given you some ideas on what to do while you're in Koh Lanta and that you have a great time exploring everything this amazing island has to offer.
Discover Amazing Thailand, watch about Lanta, here
For more inspiration for traveling to Thailand, please visit our website
—
Kantara S. Olofsson
Public Relation & Communication Coordinator
Tourism Authority of Thailand (TAT)
Stockholm Office
Drottninggatan 33 GF
111 51 Stockholm Swedenhttps
Om Thailändska Turistbyrån
 Tourism Authority of Thailand (TAT) grundades 1960 och var den första organisationen i Thailand med särskilt ansvar att främja turismen i landet. Thailändska Turistbyrån i Stockholm etablerades 2002 och ansvarar för de nordiska och baltiska länderna. Thailändska Turistbyrån tillhandahåller reseinformation till allmänheten, resebyråer och media och arbetar även för att uppmuntra invånare i de nordiska och baltiska länderna att resa till Thailand. Läs mer om Thailändska Turistbyrån på www.tourismthailand.org/se.
Följ oss på Instagram och gilla oss på Facebook för senaste uppdateringen och hitta din inspiration.
Taggar:
Nordea Bank Abp: Återköp av egna aktier den 09.12.2022
Nordea Bank Abp
Börsmeddelande – Förändringar i återköpta aktier
09.12.2022 kl. 22.30 EET
Nordea Bank Abp (LEI-kod: 529900ODI3047E2LIV03) har den 09.12.2022 slutfört återköp av egna aktier (ISIN-kod: FI4000297767) enligt följande:
| Handelsplats (MIC-kod) | Antal aktier | Viktad snittkurs/aktie, euro*, ** | Kostnad, euro*, ** |
| --- | --- | --- | --- |
| XHEL | 349 563 | 9,92 | 3 466 860,97 |
| CEUX | 290 089 | 9,93 | 2 880 588,25 |
| TQEX | 34 660 | 9,95 | 344 701,54 |
| XSTO | 290 262 | 9,94 | 2 886 283,74 |
| XCSE | 35 411 | 9,92 | 351 188,09 |
| Summa | 999 985 | 9,93 | 9 929 622,58 |
* Växelkurser som använts: SEK till EUR 10,8811 och DKK till EUR 7,4375
** Avrundat till två decimaler
Den 18 juli 2022 tillkännagav Nordea ett program för återköp av egna aktier till ett värde av högst 1,5 md euro med stöd av det bemyndigande som gavs av Nordeas ordinarie bolagsstämma 2022. Återköpet av egna aktier utförs genom offentlig handel i enlighet med Europaparlamentets och rådets förordning (EU) nr 596/2014 av den 16 april 2014 (marknadsmissbruksförordningen) och Kommissionens delegerade förordning (EU) 2016/1052.
Efter de redovisade transaktionerna innehar Nordea 16 827 537 egna aktier för kapitaloptimeringsändamål och 6 073 651 egna aktier för ersättningsändamål.
Uppgifter om respektive transaktion finns som en bilaga till detta meddelande.
För Nordea Bank Abp:s räkning,
Citigroup Global Markets Europe AG
För ytterligare information:
Matti Ahokas, chef för investerarrelationer, +358 9 5300 8011
Group Communication, +358 10 416 8023 eller [email protected]
KOMMUNIKÉ FRÅN THINC JETTY COLLECTIVES EXTRA BOLAGSSTÄMMA 2022
REGULATORY
Thinc Jetty Collective AB (publ) har idag hållit extra bolagsstämma. Stämman beslutade i enlighet med de förslag som styrelsen lagt fram.
Stämman beslutade om:
godkännande av förvärv av aktier i Tigerton AB och förvärv av aktier i Kunskapskraft & Media AB.
om incitamentsprogram till ledande nyckelpersoner och anställda genom emission av 10 000 000 teckningsoptioner enligt styrelsens förslag där lösenkursen fastställdes till 0,45 SEK per aktie.
ny bolagsordning

genom om ändring av bolagets företagsnamn till Thinc Collective AB (publ)
Den extra bolagsstämman ägde rum genom poströstning.
För ytterligare information, vänligen kontakta:
Anders Wallqvist, VD Thinc Jetty Collective AB
[email protected]
Thinc Jetty Collective är verksamma inom kommunikationsbranschen och koncernen erbjuder en grupp av bolag inom system, kommunikation och struktur. Bolagen tänker ut och genomför idéer till sina kunder. Gruppens kompetensområden sträcker sig från data, analys, teknikutveckling och SaaS system till kommunikation, media, PR och brand experience. Koncernen riktar sig till kunder oavsett bransch med behov av sammanhållen kommunikation. Thinc Jetty Collective är verksamma inom Norden.
Läs mer på thinccollective.se
Överenskommelse nådd i EU för Karlsbro (L)s batterilagstiftning
Europaparlamentet, Kommissionen och Rådet har just enats om förslaget om en europeisk batteriförordning. Liberalernas Europaparlamentariker Karin Karlsbro som varit den liberala gruppens förhandlare är nöjd över resultatet av trialogförhandlingen som innebär en mer ambitiös lagstiftning än Kommissionens grundförslag.
"Utan batterier och elektrifiering klarar vi inte våra ambitiösa klimatmål. Den nya lagen ställer höga krav både när det gäller batteriets klimat- och miljöpåverkan och ger konsumenten större möjlighet att enkelt göra egna klimatval. Jag är glad att både Rådet och Kommissionen gått parlamentet till mötes för se till att göra förslaget skarpare" säger Karlsbro.
Med batterier kan allt från små hushållsapparater till stora transportmedel och enorma industrier bryta sitt beroende av fossila bränslen. När efterfrågan på batterier ökar då vi ställer om från fossildrivna fordon och produktionsprocesser till el kommer batteriernas klimatpåverkan spela en allt större roll. Batteriförordningen är ett helt nytt sätt att lagstifta på miljöområdet som kommer att följa batteriet i alla faser – produktion, konsumtion och återvinning.
"En cirkulär marknad skapas genom krav på att nya batterier måste innehålla en viss andel återvunnet material. För att garantera att vi inte producerar batterier i Europa på bekostnad av miljö och välstånd i andra länder kommer batterier på den europeiska marknaden att omfattas av så kallade "due diligence"- regler för att säkerställa skydd av mänskliga rättigheter och miljö genom hela produktionskedjan" säger Karin Karlsbro.
Karlsbro framhåller lagstiftningen som särskilt viktig för Sverige, som ligger i framkant av den växande industrin för hållbara batterier.
"Hållbara batterier från EU behövs för energiomställningen och är ett sätt för oss att klippa beroendet av råvaror från odemokratiska fossilnationer. Sveriges batteriproduktion ger oss möjligheten att minska både den globala uppvärmningen och diktaturers maktposition i den globala ekonomin. Vi är, med EU:s hjälp, på god väg att bli Europas batteri-stormakt" avslutar Karlsbro.
För ytterligare kommentarer eller frågor kontakta:
Linnéa Bjärum
[email protected]
+46 73 427 56 92