Simris Alg interim report January-September 2022
Q3, JULY-SEPTEMBER 2022
Net revenue decreased by 84% to SEK 316k (1 971k).

Personnel & other external costs decreased by 21% to SEK -4 629k (-5 849k).

EBITDA improved by 37% to SEK -4 471k (-7 148k).
EBIT/ Operating result improved by 43% to SEK -6 115k (-10 701k).
JANUARY -SEPTEMBER 2022
Net revenue increased by 19% to SEK 3 762k (3 160k).

Personnel & other external costs decreased by 33% to SEK -12 403k (-18 404k).

EBITDA improved by 48% to SEK -11 941k (-19 939).

EBIT/ Operating result improved by 40% to SEK -15 026k (-25 021k).
KEY EVENTS ANNOUNCED IN Q3
On July 20, 2022, Simris elected to terminate its arrangement with Mangold Fondkommission AB as Certified Advisor and for liquidity services. On the same day Simris appointed Amudova AB as its new Certified Advisor.

Simris published a letter from CEO on Aug 4 August 2022.

On 25th August 2022, The Brand Laboratories, a company associated with the Simris Chairman, Steven Schapera, provided a loan facility of up to €1m.

Simris Alg completed its purchase of 100% of the shares in Cyano Biotech GmbH on 25 August 2022.

As part of the Agreement to purchase 100% of the shares of Cyano Biotech, Simris completed a directed share issue to Dr Dan Enke and Dr Heike Enke on 7 September 2022.
KEY EVENTS AFTER Q3
No significant events to report after the end of Q3.
CEO UPDATE
My objective for Q3 was to lay down a robust foundation for future sales revenue, and to complete the successful integration of Cyano Biotech GmbH, into the Simris structure. On the revenue front, the team has made great progress towards the December launch of our new Food Supplement products, improving the biosecurity of our production, and valorising additional extracts for B2B sales. In acquiring Cyano Biotech we have become pioneers in the field of Antibody Drug Conjugate (ADC)* medicines, providing drug developers with an entirely unique proposition for a next generation of ADC payloads produced by cyanobacteria. We now have our own R&D laboratories and hold broad patents covering a novel technology platform that gives us an accelerated entrance into the lucrative BioPharma space. I have a very clear view of where I want Simris to be in the next 5 years and am immensely proud that we are considerably closer to those objectives than we were just a few months ago when I began my appointment.
Generating sustainable sales revenue has been the biggest challenge for Simris throughout its history. This is why my top priority since joining in May, has been to build strong sales platforms for the short, medium, and long-term.
Towards the end of Q2, we initiated multiple projects aimed at building these platforms and much progress has been made during Q3. These projects are: (1) launching an improved range of microalgae-based food supplements; (2) enhancing the biosecurity and cultivation conditions of production to reliably increase product quality and yields; (3) identify and extract additional high-value compounds from our biomass as ingredients in B2C products or for sale to B2B customers.
I expect that our hard work will begin to show results in Q4, when we launch our new range of food supplements. The other projects will increasingly deliver revenue and margin throughout the first half of 2023.
Since acquiring Cyano Biotech in August, we have also invested considerable time to develop our understanding of their science and to build relationships with their target customers i.e., drug development companies. Importantly, these conversations are showing great promise.
FOOD SUPPLEMENT RELAUNCH:
Data from Amazon US confirms that more than 4m packs of Omega-3 are sold monthly from their marketplace. The potential for an attractively branded and reasonably priced algal Omega-3 is thus significant. Having studied trends in the existing market, the Team decided that a completely fresh approach was needed to unlock this potential.
The new concept is aimed both at converting those currently consuming Omega-3 from fish, to taking Omega-3 from algae, as well as winning over existing consumers of algal Omega-3.
Product: The capsules will contain twice as much EPA and DHA, and yet will be half the size of our historical product. This makes them much easier to swallow, an important factor for about 50% of US consumers and more than 60% of German consumers.**
Packaging: Capsules will be sold in a refill pouch, which is used to refill a Simris-branded storage jar. The storage jar is provided in a Starter Pack, along with two refill pouches. This approach minimises packaging inputs, facilitates low-cost shipping, reduces risk of breakage and is more environmentally responsible.
Price: By using less packaging we reduce direct packaging costs as well as indirect costs such as shipping and damages. This enables us to set a more accessible price, still with healthy margins, to drive volume sales.
Distribution: For the first time, Simris Omega-3 products can be sold into all major markets. In December we will begin selling directly to US consumers from Amazon US, and to Swedish consumers from our own web shop. The plan is to roll-out the range to new markets, with a focus on e-commerce and pharmacies in 2023.
BIOSECURITY & QUALITY:
Following with my appointment as CEO, I initiated a comprehensive risk review of Simris operations. As a result, it became clear that the single biggest production risk was biosecurity. During Q3 we engaged external consultants to conduct an independent audit of the company's approach to biosecurity. Progress has already been made in updating our standard operating procedures (SOP's), and in making the necessary investments in our production facility. These improvements reduce the risk of contamination as well as providing additional alerts when parameters such as temperature, pH, salinity etc are moving outside of the optimal range.
As expected, following an audit by LRQA at the end of October, Simris has once again been certified for the production and sale of food supplements under the criteria defined by Svensk Egenvård.
Over this winter we will conduct trials aimed at establishing the optimal conditions for (1) biomass growth and (2) production of Fucoxanthin. To be able to conduct these trials we have moved one of our smaller photobioreactors into a closed room where we can control growth conditions (light &, heat) more closely. Results from these trials will help us to increase yields in 2023 and give us vital insights into the future of our production under the GMP certification required for the production of pharmaceutical products.
VALORISED PRODUCTS:
Historically, Simris has either extracted only EPA from its biomass or sold biomass to customers for them to process and extract molecules of interest.
At the start of Q3 we changed our mindset and set ourselves the challenge to be able to extract and sell multiple high value molecules/ products from the same biomass. Over the past three months we have developed a process to produce an oleoresin extract rich in Fucoxanthin after already having extracted EPA oil using CO2.
Studies have demonstrated Fucoxanthin to offer potential health benefits for the prevention of chronic diseases, including cancer, obesity, diabetes mellitus, and liver disease. Fucoxanthin is therefore a high value molecule, already well known to us as it was the target molecule within the biomass Simris sold B2B during 2021 and in Q1 of this year.
This opens up the potential to create new consumer products containing Fucoxanthin and to sell a Fucoxanthin rich oil/ oleoresin to B2B customers. Further work is planned through Q4 and into Q1 of next year to (1) define additional Fucoxanthin products; (2) confirm their stability/ shelf-life and (3) establish further molecules of interest/ products that can be produced from the same biomass, for example novel ingredients for cosmetics.
CYANO BIOTECH & BIOPHARMA:
Following our acquisition of Cyano Biotech, I attended the world's biggest Antibody Drug Conjugate* (ADC) conference at the start of September. Having talked with dozens of experts in the ADC field during and after this event, I am even more convinced that Simris will generate significant revenue from our ADC technology in the coming years.
Drug developers are looking for novel payloads that can be used to develop the next generation of cancer drugs. Whilst still in the pre-clinical phase, Simris now holds a library of cyanobacterial toxins which will provide a pipeline of novel ADC payloads. We also hold a broad patent covering the method by which our payloads are produced. The methodology offers significant potential for the modification of payloads to be both highly potent and highly specific in killing only cancer cells at extremely low concentrations. Achieving this will drastically improve the quality of life of cancer patients undergoing treatment.
Agreements between drug developers and companies offering payloads include up-front payments to license the technology towards a specific target, milestone payments and royalties. For payloads gaining regulatory approval, such agreements can be worth hundreds of millions of dollars.
With our newly acquired library of cyanobacterial strains and payload classes, and as the only company growing ready to conjugate ADC payloads, Simris is unique within the ADC field. Whilst it is still early days, I am encouraged by the interest we have already been able to generate and from the discussions we are currently engaged in with drug developers.
Through the acquisition of Cyano Biotech, Simris now has its own Research & Development (R&D) laboratories with an in-house R&D team, based in Berlin. As a result, we have cancelled our cooperation with the University of Anhalt, and this is estimated to save Sirmis around €100k a year.
The founders of Cyano Biotech are now our CSO's. Dr Dan Enke is CSO for ADC Technology, and Dr Heike Enke is CSO for all non-ADC Technology.
SUMMARY:
Simris has made big steps towards profitability this year. Year to date Sales Revenues are up 19% and on a like for like basis, excluding one-time costs in 2021, EBIT is up 3.3MSEK. This has been achieved through tight cost control whilst building the future sales platforms.
I would like to take this opportunity to thank you for your continued support of Simirs as we take the steps that will lead us towards a profitable future.
The report is published on Simris Algs website:
https://simrisalg.se/sv/investerare/finansiella-rapporter/
For more information contact:
Julian Read
CEO Simris Alg AB
Email: [email protected]
Mobile: +46767888212
www.simrisalg.se
This information is information that Simris Alg AB is obliged to make public according to the EU's market abuse regulation. This information was provided by the above contact person for publication on 2022-11-09 at 08:00 AM CEST.
ABOUT SIMRIS ALG AB (PUBL):
Simris Alg is a biologics company identifying high value, natural, biologically active compounds found in microalgae and cyanobacteria to extract for applications in skincare, nutrition, and biopharmaceuticals. The company sustainably grows microalgae and cyanobacteria at industrial scale within its photobioreactor facility whereby conditions are optimized for production of these high-value compounds.
Simris Alg's shares are traded on the Nasdaq First North Growth Market with the short name SIMRIS and ISIN code SE0008091664. Certified Adviser is Amudova AB, telephone: 08-546 017 58, email: [email protected]
EKN lanserar ny garanti för att främja gröna exportaffärer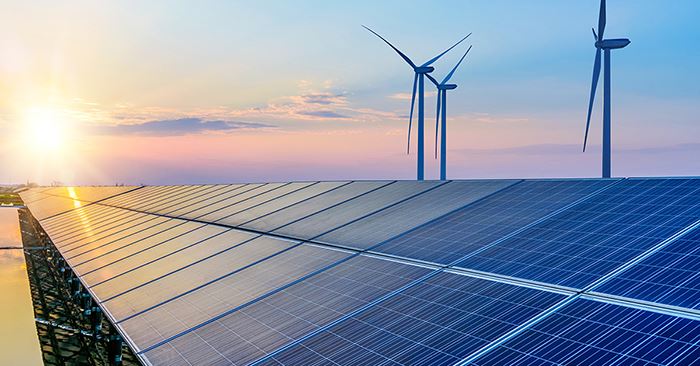 EKN lanserar en ny garanti för export som bidrar till klimatomställningen. Med den Gröna exportkreditgarantin kan exportföretag och banker försäkra upp till 100 procent av en affärs värde ­för att skydda sig mot risken att inte få betalt.
– Med bas i gruvnäring, stål, skog, energi, transport och telekom, har svensk industri lösningar som efterfrågas för världens utmaningar. Den nya Gröna exportkreditgarantin är en pusselbit för att möjliggöra fler exportaffärer som bidrar till klimatomställningen, säger Anna-Karin Jatko, generaldirektör, EKN.
För att kunna utnyttja den nya Gröna exportkreditgarantin ska exportaffären gälla antingen gröna produkter eller produkter som i slutanvändningen blir del av en grön verksamhet.
– Det kan handla om försäljning av elbilar till en utländsk kund eller försäljning av kablar som ska användas i ett vindkraftsprojekt, säger Anna-Karin Jatko.
Garantin är den andra gröna garantin som EKN lanserar. Den Gröna exportkreditgarantin som lanseras nu fokuserar specifikt på gröna exportaffärer medan den Gröna kreditgarantin från 2021 utvecklades för gröna investeringar i Sverige.
– De två garantierna kompletterar varandra och ökar svenska företags möjligheter att exportera klimatsmarta produkter. Med dessa två garantier vill EKN främja gröna satsningar både i Sverige och utomlands, säger Anna-Karin Jatko.
EKN följer EU-taxonomins klassificering av gröna aktiviteter som bidrar till klimatomställning- och anpassning.
För mer information kontakta:
Malin Alm Gerentz, pressansvarig EKN
Tel: +46 8 788 01 66, e-post: [email protected]
Om EKN
Exportkreditnämnden, EKN, är en myndighet med uppgift att göra fler exportaffärer möjliga och utveckla det svenska näringslivets internationalisering.
Vi försäkrar betalningar och delar risker med exporterande företag och banker. Verksamheten finansieras med försäkringstagarnas premier.
Oddsen på Melodifestivalen: Elov & Beny kan skrälla i Göteborg
Enligt oddsen från Unibet kommer Jon Henrik Fjällgren och Tone Sekelius lägga beslag på finalbiljetterna när Melodifestivalens första deltävling går av stapeln i Göteborg. Men det är skrällvarning på epadunkdoun Elov & Beny.
I kväll går startskottet för årets upplaga av Melodifestivalen när de första sju bidragen möts i Göteborg. Det blir en härlig mix av rutinerade rävar och oprövade kort.
Jon Henrik Fjällgren är mer eller mindre ett måste för att en Melodifestival ska vara komplett. Den här gången har han slagit sina påsar ihop med sångaren Adam Woods och dj:n Ark North. Enligt Unibets odds kan trion räkna med en finalbiljett.
Tone Sekelius ligger bäst till i oddslistan för att få med sig den andra finalbiljetten, men det går inte att räkna bort Elov & Beny som har gjort succé med sin epadunk. Nu ställer de upp i Mellon med "Raggen går" – ett fullspäckat nummer där bland annat en korvkiosk och en brinnande klotgrill gör dem sällskap på scenen.
– Elov & Beny blev några av Sveriges mest spelade artister förra året, inte minst tack vare sommarplågan "Bubbel på balkongen, tillsammans med sångerskan Sofie Svensson. Oddsen pekar just nu på att Elov & Beny går till andra chansen, men de kan mycket väl vara med och fajtas om en finalbiljett, säger Henrik Holm, oddsexpert på Unibet.
Victor Crone ligger också bra till i oddslistan. Han gjorde Mellodebut 2015 tillsammans Behrang Miri. Då gick duon till andra chansen. 2020 var det dags igen, den här gången som soloartist med låten "Troubled waters" som gick direkt till final där den hamnade på nionde plats. Frågan är om det blir tredje gången gillt för Victor Crone?
I startfältet återfinns även Loulou Lamotte. Som en del av The Mamas vann Loulou Melodifestivalen 2020. Nu ställer hon upp på egen hand och ska dessutom sjunga på svenska. Loulou ligger just nu på en femteplats i oddslistan.
Högoddsarna i Göteborg är 16-årige Rejhan Bellani från Uddevalla och den något äldre duon Eva Rydberg & Ewa Roos. Trots sin ringa ålder har Rejhan hållit på med musik länge – redan som 14-åring slog han igenom i Talang med låten "I'm not the only one".
Eva Rydberg, 79, och Ewa Roos, 73, gjorde succé med "Rena rama ding dong" i Melodifestivalen 2021. Nu står duon återigen på scenen, den här gången med låten "Länge leve livet". Enligt oddsen blir konkurrensen för tuff och det blir inget avancemang för Melodifestivalens äldsta deltagare.
Unibets odds på Melodifestivalen 2023
Deltävling 1: Att kvalificera sig för final
Jon Henrik Fjällgren 1.05
Tone Sekelius 1.45
Elov & Beny 5.50
Victor Crone 5.50
Loulou Lamotte 7.50
Eva Rydberg & Ewa Roos 14.00
Rejhan 18.00
För de senaste oddsen:https://www.unibet.se/betting/sports/event/1019225306
För mer information, vänligen kontakta:
Henrik Holm, spelexpert på Unibet,
070-875 41 31, [email protected]
Om Unibet
Unibet grundades 1997 och är en del av Kindred Group, en speloperatör noterat på Nasdaq Stockholm. Kindred Group äger och driver 9 varumärken, däribland Unibet, och är ett av de största privata spelbolagen på den europeiska marknaden. Kindred Group har över 30 miljoner kunder. Kindred Group är medgrundare av EGBA (European Gaming and Betting Association) och av IBIA, samt medlem av RGA, Remote Gambling Association i Storbritannien och granskad och certifierat av eCOGRA vad gäller ansvarsfullt och rättvist spelande.
Mer information om Kindred Group plc finns på www.kindredgroup.com och twitter.com/KindredGroup

Crown Energy (publ) förvärvar 85 procent av SmarTee S.à.r.l för en köpeskilling om 163 miljoner Euro – väsentlig förändring av Crown Energys verksamhetsinriktning
INSIDERINFORMATION: Crown Energy AB (publ) ("Crown Energy" eller "Bolaget") offentliggjorde den 10 januari 2022 att Bolaget ingått en avsiktsförklaring om att förvärva en koncern inom medicintekniksektorn. Crown Energy har idag ingått ett aktieöverlåtelseavtal ("Avtalet") gällande förvärv av 85 procent av aktierna i SmarTee S.à ar.l. ("SmarTee"), ett Luxemburg-registrerat bolag vilket är moderbolag till AccYouRate Group registrerat i Italien ("Förvärvet"). AccYouRate Group fokuserar på medicintekniska accessoarer (Eng. Wearables) och innehar för närvarande exklusiva patent inom avancerad och framstående teknik på marknaden för teknik inom smarta textilier. Den totala köpeskillingen uppgår till 163 miljoner Euro och ska betalas i nio delbetalningar över en period om 48 månader, med en första betalning om 75 miljoner Euro vid Avtalets ingående.
Om Transaktionen
Crown Energy har ingått ett aktieöverlåtelseavtal med den i Italien bosatta entreprenören Mr. Claudio Fabbri ("Säljaren") om att förvärva 85 procent av SmarTee , ett Luxemburg-registrerat bolag vilket är moderbolag till AccYouRate Group, registrerat i Italien, för en total köpeskilling om 163 miljoner Euro. Betalningen för Förvärvet sker av Crown Energy till Säljaren i totalt nio delbetalningar.
Den första betalningen om 75 miljoner Euro betalas i samband med att Avtalet ingås, då även tillträde (closing) kommer att ske. Resterande betalningar genomförs i delbetalningar om 9 miljoner Euro i sexmånadersintervaller.
Därutöver finns även möjlighet till en tilläggsköpeskilling där ytterligare betalning i form av upp till 30 procent av framtida finansiella uppsidor (med avdrag för ovan nämnda belopp om 163 miljoner Euro). Denna tilläggsköpeskilling betalas kontant eller genom att aktier i SmarTee emitteras till Säljaren. För att tilläggsköpeskilling ska utgå måste vissa särskilda kommersiella eller finansiella milstolpar, såsom försäljning av strategiska tillgångar eller ökning av kapitalet i bolaget, uppfyllas.
OM AccYouRate Group
AccYouRate Group innehar för närvarande exklusiva patent inom avancerad och framstående teknik på marknaden för teknik inom smarta textilier. De immateriella rättigheterna består av avancerade komponenter, material, mjukvara och tillbehör. AccYouRate har patenterat en avancerad microsensor tillverkad av polymeriskt bläck. Bläcket fästs på plagg, exempelvis en vanlig t-shirt, som gör att personen som bär plagget bekvämt kan utföra sina dagliga sysslor samtidigt som vitala biomarkörer övervakas med tjänster till en överkomlig kostnad. Denna kontinuerligt inhämtade medicinska data analyseras med hjälp av proprietära algoritmer och kan på distans utvärderas av professionell personal för att övervaka eventuella hälsoproblem hos bäraren av plagget. Teknologierna har uppfunnits och utvecklats av AccYouRates forkarteam i samarbete med flertalet ledande universitet i Europa och USA. De har även validerats av medicinska specialister och uppnått certifiering som medicinteknisk produkt i Europa.
Data som genereras är värdefull på två nivåer.
Analys som identifierar anomalier inom biomarkörer hos bäraren av plagget; och

En kumulativ databas av insamlad medicinsk data från alla bärare av plagg.
FINANSIELL INFORMATION OCH FINANSIERING
Crown Energy kommer att ha möjlighet att finansiera Förvärvet genom befintlig kassa efter avtalet om försäljningen av Bolagets olje- och gastillgångar, som ingicks i oktober 2021, samt ytterligare kassaflöden från Crown Energys affärsområde "Asset Management and Development".
Baserat på Crown Energys småskaliga nuvarande verksamhet, förväntar Bolaget inte att Förvärvet i allt väsentligt ska påverka Bolagets resultaträkning. I moderbolaget kommer aktierna i dotterbolaget bokföras för den totala köpeskillingen om 163 miljoner Euro. Ytterligare 10,5 miljoner Euro kommer att redovisas i balansräkningen för köp av aktier, gällande framtida investeringar i SmarTee och dess dotterbolag.
Efter överförande av den initiala betalningen om 75 miljoner Euro, kommer den återstående betalningen uppgående till 88 miljoner Euro redovisas som en avtalsmässig avsättning.
Mer information om Bolagets finansiella ställning efter Förvärvet kommer efter en formell förvärsanalys görs under första eller andra kvartalet 2023.
AccYouRate Group kommer att kräva ytterligare finansiering för att möta sina investeringsmål.
VÄSENTLIG FÖRÄNDRING AV BOLAGETS VERKSAMHETSINRIKTNING
Förvärvet bedöms utgöra en väsentlig förändring av Crown Energys verksamhetsinriktning varvid styrelsen för Crown Energy överväger olika alternativ för framtiden. Ett sådant övervägande innefattar en genomgång av nuvarande listning och utvärdering av var ett bolag som nu fokuserar på att investera i tillväxtsteknologier bör vara listat för att Crown Energy ska vara optimalt positionerat för framtida utveckling.
Yoav Ben-Eli, VD på Crown Energy, kommenterar: "Jag är mycket glad att kunna börja leverera på mitt löfte till våra aktieägare och marknaden att ta ett tydligt steg mot att förflytta Crown in i den snabbt växande och socialt ansvarstagande medicintekniska världen. Jag har tilltro till att denna investering kommer visa sig mycket framgångsrik i framtiden och bidra med substantiellt värde till vårt bolag, våra aktieägare samt till samhället som kan dra fördel av denna avancerade teknologi".
Denna information är sådan information som Crown Energy AB (publ) är skyldigt att offentliggöra enligt EU:s marknadsmissbruksförordning. Informationen lämnades, genom nedanstående kontaktpersons försorg, för offentliggörande vid den tidpunkt som är angiven av Bolagets nyhetsdistributör Cision vid publiceringen av detta pressmeddelande.
MER information
Yoav Ben-Eli, VD Crown Energy AB +46 76 312 9793
OM CROWN ENERGY
Crown Energy är en internationell koncern med historia inom kundanpassade lösningar för boende, kontor och tillhörande tjänster, samt prospektering inom olje- och gasindustrin. Koncernen är nu dedikerad till sin transformation till en ny och mer socialt och miljömässigt ansvarsfull verksamhetsinriktning för att bidra till en positiv förändring, med fokus på medicinteknik och att förbättra sitt hållbara avtryck. För mer information, besök www.crownenergy.se